EGYPES 2024
Abtech to attend EGYPES 2024
Abtech is delighted to share the news of our participation in EGYPES 2024, a prestigious global energy event. Taking place from February 12th to 14th at the Egypt International Exhibition Center, EGYPES 2024 focuses on the crucial theme of "Driving Energy Transition, Security, and Decarbonisation."
This year's exhibition promises to be an exceptional gathering of energy industry leaders and innovators, with Abtech proudly joining the ranks of 500 other esteemed exhibitors. We are eager to showcase our commitment to sustainable energy solutions and engage in discussions about the future of energy.
Stay tuned for more updates as we prepare to play an active role in shaping the energy landscape at EGYPES 2024. We look forward to your visit to our booth and the opportunity to contribute to the conversation on driving energy transition, security, and decarbonisation. See you at EGYPES 2024!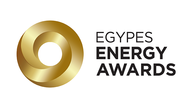 Save the date...
🗓️ 12-14 February, 2024
📍 Egypt International Exhibition Center, Cairo