Offshore Technology Conference 2024
Abtech Returns to OTC 2024
We are thrilled to announce that Abtech is returning to OTC 2024, marking our continued engagement with one of the most prominent events in the energy sector. OTC 2024 is scheduled to take place from May 6th to May 9th, and it holds a special place in our journey as we reconnect with the global energy community.
With over 30,000 attendees, 1,300 exhibitors, and representation from more than 100 countries, OTC 2024 promises to be an unparalleled networking and learning opportunity.
Abtech's participation underscores our commitment to driving advancements in offshore technology. We invite you to visit our booth to explore our contributions to this exciting theme and discuss the future of offshore technology.
Stay tuned for more updates as we gear up for OTC 2024. We are excited to be a part of this transformative event, shaping the future of the energy industry. See you at OTC 2024!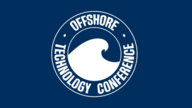 Save the date...
🗓️ 6-9 May, 2024
📍 NRG Park, Houston, Texas, USA