Heavy Industrial
At Abtech we design electrical connection products to withstand the rigours of heavy industrial operation. For us, this means providing high levels of mechanical (IK) and ingress protection (IP) combined with a resistance to varied environmental conditions.
Our electrical enclosures and lighting products are designed to fully withstand the rigours of continued use in process plants and on heavy industrial sites. All of our products are manufactured using corrosion-resistant materials, from the main enclosure body through to the smallest fastener. All are important in ensuring long term viability in harsh or exposed industrial operating environments.
The use of high-grade materials provides resistance from organic and manufacturing contaminants often associated with industrial processes, thus ensuring maximum durability and an extended service life for Abtech equipment.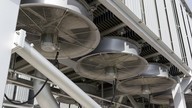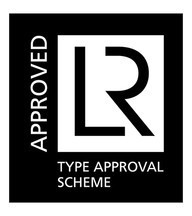 Our enclosures have also been successfully tested and awarded Type Approval certification by Lloyd's Register (LR).
LR Type Approval provides independent verification that a product conforms to recognised industry quality standards and that certified products are suitable for use in marine and offshore applications as well as industrial plant and process operations.
You can download a copy of our Lloyds certificate below.