Submersible & Marine
From coastal storage areas and jetties through to fixed and floating offshore installations, Abtech products have a proven track record of longevity in highly saline environments. Abtech also have a number of electrical enclosure and lighting products that are suitable for submersion under water for extended periods of time.
This may be as a result of flooding, tidal changes or exposed marine environments. When the requirement arises for a product to withstand temporary or frequent submersion then we have a number of options available dependant upon the depth, duration and frequency. For extreme situations, our Ex-rated Nautilis enclosure is ideal. It has been tested for submersion at depths down to 100 metres for five days.
The Nautilus was initially developed to maintain critical electrical connections within an FPSO turret. In such applications, the turret is sometimes detached from the subsea infrastructure and exposed to elements. This may be as a result of passing cyclonic weather events or whilst in transit to a new field. The Nautilus ensures these electrical connections are preserved during submersion and can be safely reconnected when the FPSO is back in its desired location.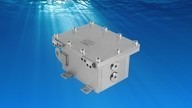 Since its initial conception, the Nautilus has been used for a variety of applications that require protection against frequent exposure or resistance to significant pressures due to depth.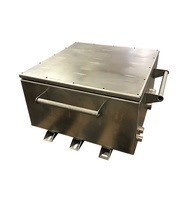 However, at shallower depths, IP68 protection can be achieved by a with a modified version of the SX enclosure. This has the advantage of reduced weight and flexibility as a thinner-walled enclosure can be used. The SX range can be tailored to the match project-specific requirement both in terms of depth and duration and also physical dimensions.
Abtech enclosures are manufactured using tough and highly resistant materials such as 316L (1.404) stainless steel or SMC moulded Glass-reinforced Polyester. This not only contributes to achieving the required IP rating is achieved but ensures the longevity of the product due to enhanced corrosion and UV resistance.
To maximise protection in highly saline marine environments Abtech can also offer an extensive range of coatings to ISO 12944 and NORSOK M-501 specifications. If required full paint test reports and certified inspection to NACE 3 and Frosio 3 standards are available.