Rail Industry
Abtech has been supplying the rail industry for over 25 years for both trackside and tunnel applications. Products range from small instrumentation boxes to providing fire rated connections for ventilation fan systems. We have also supplied illuminated tunnel escape signage.
Key projects range from the Channel Tunnel (supplying junction boxes and lighting actuators) through to the ongoing supply of enclosures and local control stations across the London Underground network. Most recently we have provided safety-critical bespoke enclosures for the Elizabeth line (Crossrail) infrastructure project.
Abtech stainless steel and GRP electrical enclosures have been granted LU-185 approval by London Underground and Transport for London (LUL/TfL). These product ranges are both PH120 fire-rated and offer high levels of ingress protection (IP66/IP67) to keep water and dust outside. Thus ensuring electrical connections are maintained under harsh environmental conditions.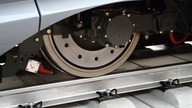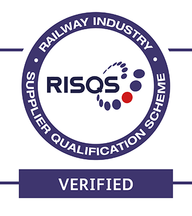 In addition to direct supply, Abtech provides enclosures and accessories to many OEM manufacturers involved with the UK Rail Network. Applications including rolling stock monitoring, signalling systems and small power connections.
We are registered members of the Rail Industry Supplier Qualification Scheme (RISQS) giving you the assurance that our products are suitable for varies uses across the whole industry.